After learning why, you'll want to apply.
We Create, Inspire and Succeed Each Day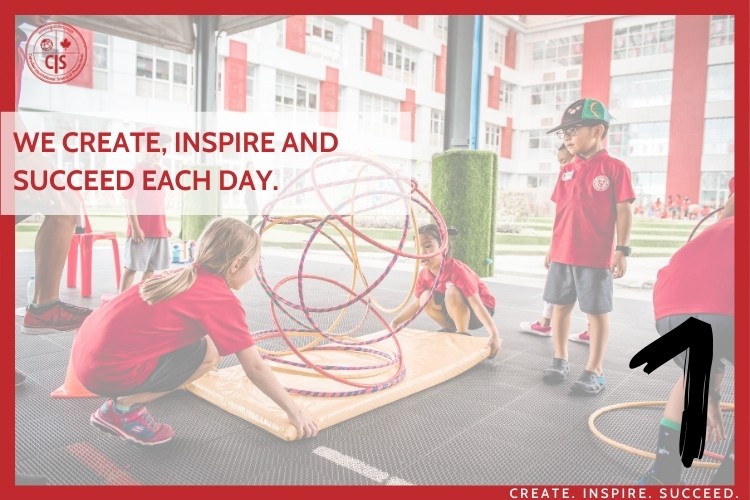 We are a community dedicated to building the youth of today into the leaders of tomorrow.
Lifelong learning starts here.
We embrace inquiry-based, student-led learning
In a safe, caring, respectful and culturally-diverse environment, we develop successful students through collaboration, interdisciplinary inquiry, creative problem-solving, and authentic learning opportunities.
Diverse Learning Environment
Our multicultural community of students, parents, faculty and staff represent over 35 countries.
World-Class Facilities
World-Class We are expanding. In Fall 2020, we will unveil new purpose-built facilities that include a 25-meter swimming pool, maker and art spaces, a black box theatre, double gym, fitness centre, community centre, science labs and much more.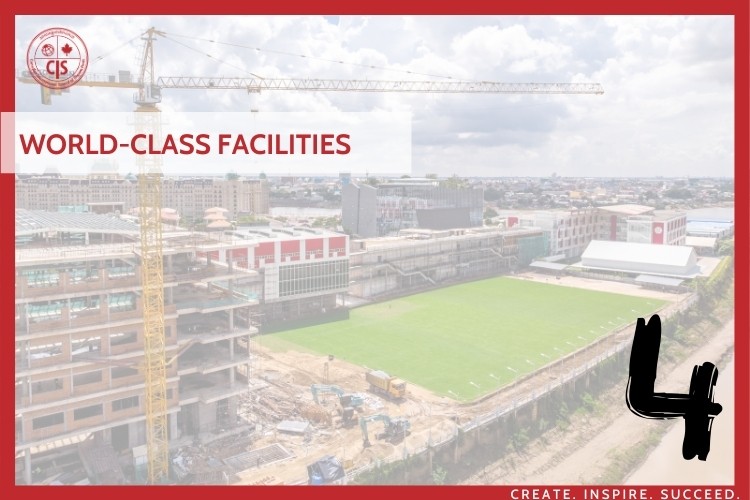 IBDP Candidate School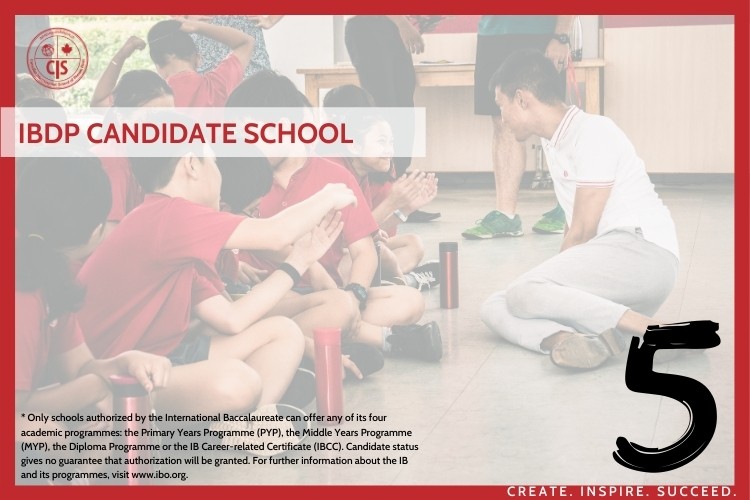 CIS announced in May 2019 that it is a candidate school* for the International Baccalaureate (IB) Diploma Programme and is pursuing authorization as an IB World School.
Global Language Programs
We offer opportunities to strengthen their abilities in Khmer, French and Mandarin.
We are known for our French and Mandarin bilingual programs that students can enroll in from Grade 1. The French bilingual program received the LabelFranEducation seal from the French Ministry of Foreign Affairs. CIS is one of 121 schools in the world with this distinction.
Our Teachers
Our international educators represent over 12 countries and, on average, have six years of teaching experience.

All of our teachers hold post graduate qualifications in teaching or a recognised equivalent from their country. Many of our teachers hold a masters level qualification.
Canadian Education
CIS delivers the world-renowned Alberta Provincial education. Students who graduate with high school diplomas from Canada are accepted into universities worldwide.
Reggio-Emilia Preschool
CIS Olympia City Preschool is home to Cambodia's first and only purpose-built Reggio-Emilia inspired early childhood facility.
Three Campuses, One Vision.
The Canadian International School of Phnom Penh educates young learners ranging from nursery to high school. (Adding Grade 10 in Fall 2020)
CIS Koh Pich, Main Campus
Junior Kindergarten to Grade 10
CIS Bassac Garden Preschool
Nursery to 3 Years Old
CIS Olympia City Preschool
Nursery to 4 Years Old