The Canadian International School of Phnom Penh accepts applications on a "rolling admissions" basis. Whether your child starts school at the beginning of the academic year or you're moving to Cambodia in the middle of a semester, you are able to apply for admission for your child.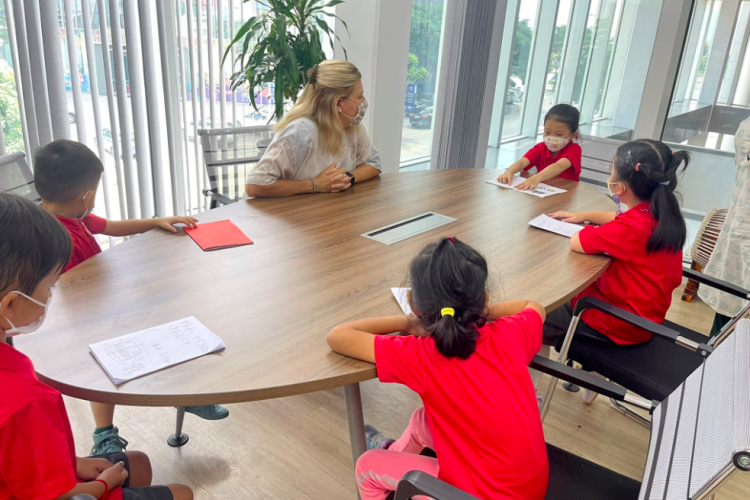 Academic Skills
Our mission is to help learners develop critical thinking skills through authentic, inquiry-based learning experiences. We evaluate a number of factors to determine a child's academic-readiness to study the Alberta Education or International Baccalaureate curricula. This includes:
Reviewing academic transcripts from the last two school years (if applicable);
Reviewing a confidential recommendation letter from the child's previous teacher; and
Administering an intake assessment.
See Application Packet for more information
Social Skills
In our safe learning environment, students have access to many opportunities to engage in co-curricular and extra-curricular activities to enhance their social skills. During the intake assessment, our specialist will evaluate your child's social-emotional wellbeing.
Student Support
For more information, please email admissions@cisp.edu.kh.
We understand that every student has unique learning needs and may require targeted support to achieve their true potential. To meet those needs, our counsellors and student support specialists may create a personalized learning plan to ensure students are able to grow and succeed academically. During the intake process we will review each student's needs and work with you to inform you of the supports that are available, and to determine if our programs are the best fit for your child.
We also offer additional support for those who speak English at a low level, based on our assessments. There is an additional fee for this support.
Health Services
For more information, please email nurse@cisp.edu.kh.
As CIS grows, we hope to become a more inclusive environment for learners with varying medical needs by creating Individual Healthcare Plans. However, at this time we do not have the facilities or resources to meet the needs of long-term physical conditions.
Class Size
COVID Standards
During the pandemic, class sizes do not exceed 15 students.
Pre-COVID
Before the pandemic, class sizes for our early years program (nursery to junior kindergarten) did not exceed 16 students. For senior kindergarten to grade 11, the maximum is 24 students per class– yet we usually do not exceed 22 students per class.
Waiting Lists
A waiting list for accepted students will be created when we meet capacity for a given grade level. You have the option to pay a non-refundable place-holder fee in order to secure your child's placement if a space becomes available.