What sources does the school use to gather information on COVID-19? 
CIS works closely with the Cambodian Ministry of Health and embassies in Phnom Penh to monitor COVID-19 developments. We also take advice from the Center for Disease Control (CDC), World Health Organization (WHO) and Institut Pasteur. 
If I think I have contracted COVID-19, where can I get tested? 
For adults, Khmer Soviet is the official COVID-19 testing site in Phnom Penh. Royal Phnom Penh Hospital is a subsidiary testing site, however, this facility does not hospitalize cases. 
For children, we recommend Kantha Bopha Hospital and the National Pediatric Hospital.
Where can I find additional information about COVID-19?
WHO's What'sApp account for regular updates by phone: +41 79 893 18 92
How is the school approaching teaching during the school closure period? 
Distance learning started on March 17th and is ongoing until further notice. Students and parents should stay in touch with teachers via email, and Seesaw (Pre-K – Grade 4) or Google Classroom (Grades 5 – 9). 
Please check our website for further information and tips on distance learning.
Can I enter campus while school is closed? 
All CIS campuses and facilities are closed to students, parents and non-staff members. However, campuses remain open to certain staff. CIS staff continue to be required to do a temperature check and use hand sanitizer before entering the premises. Campuses are being cleaned daily during closure.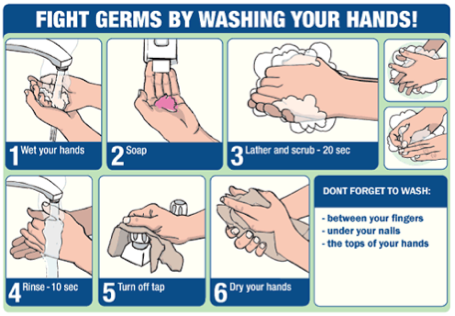 Will the  King's Birthday holiday remain as scheduled? 
Families will be notified when there is news to share regarding this matter. 
How much notice will you give parents before reopening the school? 
The Ministry of Education has not provided a date for reopening as of yet, and plans are being developed to enable CIS to welcome students back on campus as smoothly as possible while ensuring both health and safety and continued delivery of an excellent academic program.  When we are given dates for reopening, full details regarding reopening plans will be shared with all parents.  
Will any activities or events be held prior to the school reopening? 
All activities and events have been suspended until the school reopens. 
Will the PAT exams take place this year? 
The Alberta Provincial Achievement Tests, or PATs, have been cancelled for the 2019-2020 school year as directed by the Alberta government. 
Will the school closure affect the calendar and end-of-year date? 
Families will be notified when there is news to share regarding this matter. 
What can I do to keep my family safe from COVID-19?
International sources are the most reliable for information on prevention of contracting COVID-19. Their advice includes things like: 
Wash your hands often 

Avoid touching your eyes, nose and mouth 

Cover your mouth and nose with a tissue when you sneeze 

Wear a mask in public spaces

Avoid large social gatherings and crowds 

Practice social distancing (2 meters or more)

Minimize use of public transportation (tuk tuks) 

Avoid sharing household items with others
How can I best support my family during this time? 
Please see our COVID-19 Resources page for materials that can help your family understand and cope with COVID-19.