CIS teachers nurture and empower over 600 young learners across three campuses. Whether learning happens in the classroom or in the living room, their commitment to our students and parents remains the same.
On March 17, 2020, CIS officially began conducting classes online. This practice is known as distance learning. During the school closure period, we will continue to provide world-renowned education to each student using a variety of distance-learning tools.
Here is a guide for distance learning at CIS. For more information about the Alberta Provincial Education Curriculum, click here.
Messages from CIS Principals
Teachers and students from Nursery to Grade 2 have been very busy adapting to their new distance learning classrooms. There has been excitement, challenges, successes, sharing and lots of learning! As we all know, learning online is much different than learning in the classroom but we are committed to doing the best we can. Teachers are continuing to build their classroom communities and, depending on the year levels, posting videos of themselves reading books, giving instructions, singing, celebrating birthdays, promoting physical fitness, doing art, having morning meetings, and providing feedback on completed work. Live Zoom sessions are a great way for students to interact with each other and the teacher. We are happy that your children are on this learning journey with us!
Ms. Karen Holmes
Nursery to Grade 2
All of the students and teachers, Grades 3 to 9, are adapting to the new reality of Distance Learning. There are many challenges associated with this transition for students, teachers and parents and we very much appreciate all that parents are doing to support their children as we work together to provide the very best educational opportunities available, regardless of the platform. Teachers are tracking closely the outcomes of our Accredited Alberta Education Curriculum, and are ensuring that all key concepts are thoroughly covered with their students. This diligence will give students all of the academic background necessary to move seamlessly through this world recognized curriculum. We are modifying our "at home" class schedules to reflect the increasing online and organizational skills of our students and will have a final schedule published this week. We know that students need independent work time and this will be balanced against video and live broadcasts in these schedules. There are many new skills being learned by our students that we know will benefit them when we return to the regular classroom setting. These are challenging and exciting times, and we are proud to support our students through them!
Mr. Barry Squires
Grade 3 to Grade 9
Community Expectations

Students
Students are expected to:
check their Seesaw or Google Classroom accounts for posted materials and live class times
attend live sessions on Zoom
engage daily with the materials posted online, attend live sessions, and complete tasks as instructed
wear their CIS shirts when online
complete a

weekly

reflection

(Grades 3 to 9)
Teachers
Teachers have commited to:
posting curriculum content on Seesaw and/or Google Classroom regularly, dependent upon grade level and needs of students
using Zoom as a live video web tool to host video conferences with the entire class in real-time
hosting online office hours where they can be available for contact
ensuring quality, rigor and quantity of student work
Parents
We ask parents to support distance learning efforts by:
checking Seesaw and/or Google Classroom regularly
supporting their children where required to access online materials and resources
ensuring that students are online for the scheduled live classes through Zoom
providing some basic supplies for their children to complete tasks
Seesaw (Nursery to Grade 5): Using this platform, teachers can provide students with feedback and send back work if there are corrections to be made.
Google Classroom (Grade 5 to 9): This facilitates communication between teachers and students as well as streamlines educational workflow. It allows teachers to create classes, post assignments, organize folders, and view work in real-time.
Attendance: Teachers track how many parents see posts on Seesaw and Google Classroom, and how many students completed activities. They also check in with families who did not join and help parents access Zoom if that is an issue.
Digital Eye Strain Prevention: Students will be required to spend much of their school day online. With this, we have to be mindful of digital eye strain. Many doctors recommend the "20-20-20 Rule". Every 20 minutes, take a 20-second break and look at something that is 20 feet away (about six meters).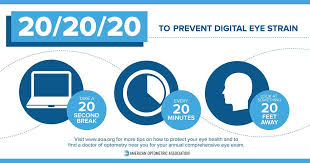 Community Resources

Here are some helpful resources that can assist you during the distance learning experience.
Extra-Curricular Activities from Home
ECAs are also an important part of educating a well-rounded student. Here are some ideas and resources for activities to keep children engaged and learning other skills while at home.
Thank you for being part of this educational partnership. We can't do it without you.