The role of the first language in education
In an increasingly globalised society, bilingual and multilingual speakers have a natural advantage in education and in their lives beyond.
Bilingual education is not only about studying a language but also about applying language skills to interdisciplinary learning. Proficiency in a first language facilitates the acquisition and improvement of English language skills. Bilingual education allows students to switch between two languages with sophistication and provides an enhanced understanding of both cultures. As a result, students will have an understanding of multicultural perspectives and therefore become more flexible when interpreting information and making decisions. This flexibility will enhance cognition, creativity, and problem-solving, which can support student success across the curriculum.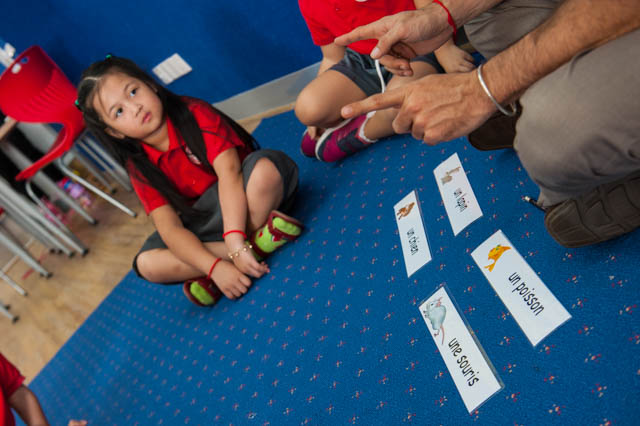 Our bilingual programs
The arts encourage students to express their personal and subjective feelings and thoughts. We believe that it creates opportunities for students to improve their communication skills, to make connections with different types of art, and to appreciate the elegance of art when their more efficient language is used to express themselves.
The subjects that are taught in our bilingual programs are mathematics or social studies, art and drama.
Using efficient language can also directly improve logical thinking, which is a critical skill in learning math and solving mathematical problems more effectively.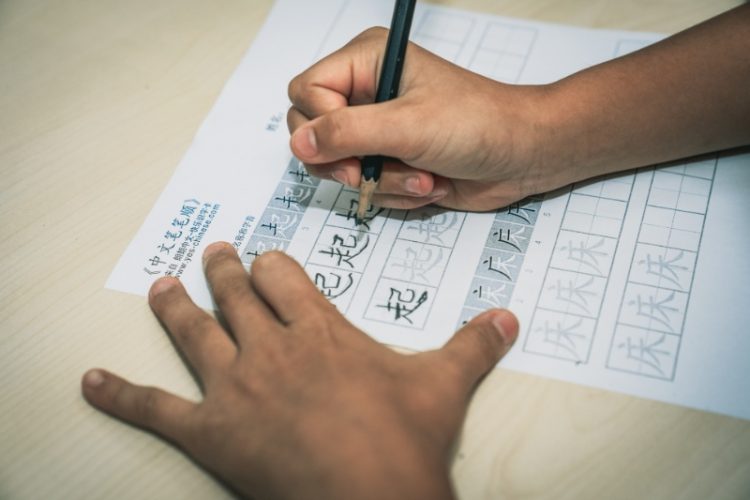 Who are the bilingual programs for?
Our bilingual programs are provided for students who are native speakers of or have high proficiency in, the target language. The bilingual programs will be taught in the target language, therefore students must have sufficient language skills to support them in the subject learning.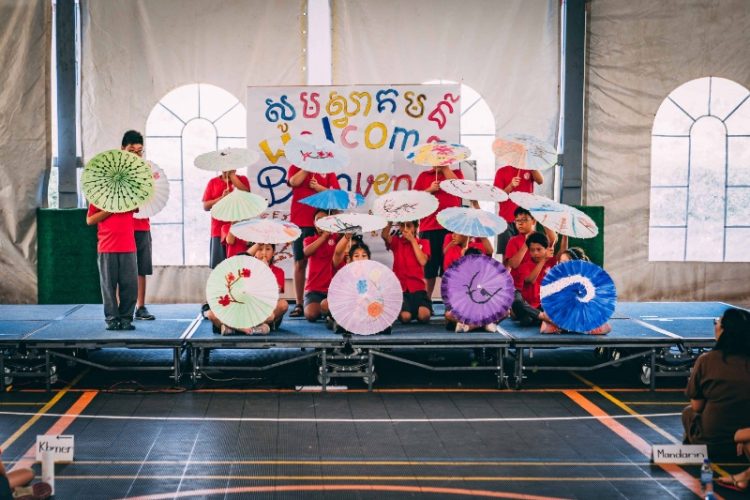 What will the bilingual program help the students to achieve?
Through bilingual education, students will develop their bilingual subject language and English proficiency simultaneously. Students will also learn to appreciate the cultural background behind each language in order to understand how different languages shape different languages and modes of thought.
Frequently Asked Questions (FAQs)
At CIS, we place a strong emphasis on language learning. We are proud to have offered our French Bilingual Program since August 2015 and our Mandarin Bilingual Program since August 2019.
What are the Bilingual Programs?
The bilingual programs allow students to build their language skills while continuing their subject-related studies. Bilingual program students learn in French or Mandarin for 8 hours per week.
Students in the bilingual program have the advantage of following the Canadian curriculum while improving their language skills in French or Mandarin. This represents over 80 minutes per day of instruction, or about 40% of instruction time, which is why our students improve their language skills very quickly.
Our French Bilingual Program was recently recognized and awarded the LabelFrancÉducation seal by the French Government for outstanding education in French. Read more about this prestigious award here.
What subjects are offered in the Bilingual Programs?
We teach Math, Fine Arts, and, of course, French-language or Mandarin-language courses for our Bilingual Program. This mix of subjects allows students to expand and utilize both academic and functional language.
Students from Grade 1 (6 years old) and up who demonstrate an interest and aptitude in learning French or Mandarin are eligible for the program.
If students wish to enrol in one of our bilingual programs, our qualified instructors will conduct a quick assessment of the child's language level and assess whether the bilingual program would be suitable for them.
What are the benefits of enrolling my child in the Bilingual Program?
We keep our classes small, allowing our teachers to focus on French or Mandarin as a meta-cognitive tool, not only as a communicative and linguistic tool. We encourage learning through discovery and projects while using state-of-the-art teaching tools (inverted classroom, laptops, tablets and interactive whiteboards).
Our program allows everyone to progress at their own pace. This helps students recognize their own strengths and areas that need to be strengthened. Cooperation, autonomy, and individual progression of learning are all objectives of our program.
We also know children learn in different ways; we practice differentiated instruction to respect different styles of learning and enable our students to reach their full potential.
Do you offer other language programs for my child to learn French or Mandarin without being in the Bilingual Program?
Along with our Bilingual Programs, French and Mandarin Language courses are also offered to all students who wish to learn French or Mandarin from the age of 3 years old and up.
These language courses prepare students effectively for the Bilingual Program (if they choose to enrol). With this option, students learn in French or Mandarin for over 3 hours a week.
Who teaches your Bilingual Program and your language classes?
Our French team is made up of 3 French teachers from Canada and France and a Cambodian teaching assistant who is fluent in French and studied at the French Institute in Phnom Penh. They are committed to educating students and their families about the richness of French culture and its diversity.
Our Mandarin team is made of up fluent, qualified Mandarin instructors who teach the Mandarin language classes and the Mandarin Bilingual Program. Our Mandarin Bilingual instructors are fully qualified to teach the Canadian curriculum to our students in Mandarin with the help of a Mandarin-speaking teaching assistant.
What other opportunities do Bilingual Program students have to utilize their language skills?
Our French students are constantly interacting with our partner school, École Française Internationale (EFI). This allows students to practice their French frequently, learn more about the French culture, and allows us to organize learning times in common.
Every year, we celebrate the language options at CIS through various events bringing together our school community. Our language assembly, prepared by our students, is an opportunity for them to share their interest in these programs with the entire CIS community.
Our school library has an impressive selection of books in French and Mandarin; we believe in the importance of expanding our library each year. At CIS we learn in different languages and read them too!
Have any students from CIS gone on to study French or Mandarin elsewhere?
We have already seen a number of students from non-French-speaking families able to speak fluently in French in just a few years.
We are very proud of two students who are continuing their schooling in Quebec, Canada and have chosen to continue their studies in French; a perfect example of the transition and integration of Francophone culture.
From 2017 and on, our French students will have the opportunity to challenge the DELF (Diplôme d'Etudes en Langue Française) to have their language level officially certified in French.
As our Mandarin Bilingual Program is new (from 2019), we are excited to see how this program will help students with their Mandarin and where it will take them in their future!
Meet The Bilingual Team
Clara Faubert-Fadoul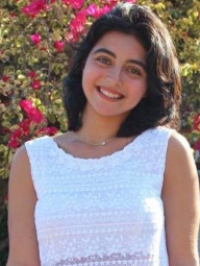 My name is Clara Faubert-Fadoul and I am part of the French Bilingual teaching team at CISP. I am a French-Canadian new teacher who grew up in West Africa. As a child, I traveled a lot and lived in many different countries. This helped me develop a great sense of openness to other cultures and a growing interest in foreign languages. I currently speak 3 languages: French, my mother tongue, English, and Spanish and I started learning Mandarin and Arabic. I believe learning a new language is the key to opening new doors in a world full of opportunities and this is why I decided to become a bilingual teacher. Learning a new language helps improve academic and social skills and most importantly it helps students become more open-minded and curious about the world they live in. My role as a teacher will be to guide them through the process and make sure they have all the tools to succeed.
Ms. Qiu has been dedicated to her teaching for 13 years. She loves education and working with students, and has turned teaching into an integral part of her life. She believes that language is an essential tool to learn Culture and subjects. Her career has included the instruction of primary school students, high school students, and adults, and she has considerable experience in teaching International Baccalaureate programmes. She has taught Mandarin programs in PYP, MYP and DP. Ms. Qui likes Chinese cooking, Chinese Calligraphy, Chinese brush painting, traveling, and reading. She believes that travel is always a learning experience.
Dana Qiu
Susie Chen
Ms.Chen was born in China and moved to Canada when she was 12. She graduated from the University of Alberta with a degree in BSc.Environmental Science and BEd. Elementary Education. She gained her teaching experience through community service, environmental education, substitute teaching, and volunteering in schools. She believes that language is a critical part of a culture and increasing the proficiency of a language helps to understand the culture. Ms.Chen appreciates Chinese traditional operas, Chinese traditional music, and Chinese traditional art. She enjoys eating Chinese food and is learning to cook more Chinese food. Last but not least, she loves traveling and teaching in different countries because she loves learning about other cultures while also sharing Chinese culture with others, allowing her to share and understand multiple perspectives.
My name is Raphael Pech and I'm originally from Paris where I got my educational degree 20 years ago. I'm proud to work at the Canadian International School of Phnom Penh for the last 4 years, and it has been an amazing professional journey to witness our student's creativity and motivation year after year. Most of them have been able to join French-speaking international schools or programs all over the world after completing a few years at CIS with us. The French bilingual program has been awarded by the French government with the label France éducation for its excellency and rigorous instruction provided but also for our outstanding effort to promote the French language in Cambodia. The program is not just about being able to speak, it is also a way to understand the French culture and being a member of Cambodia's francophone community. I will be happy to meet any families interested in the program.
Raphael Pech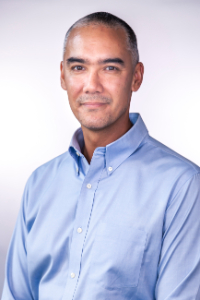 Valerie Thomas
My name is Valerie Thomas, I am a French accredited teacher, and have been teaching for 17 years ; 2 years in France and 15 years abroad in different countries (USA, Qatar, China, Norway and Bulgaria).I really enjoy the challenge of teaching abroad with non-French speaking students. The bilingual program offers the opportunity to the students to communicate in French but more importantly to think, explore, innovate, create in another language. By learning in the bilingual program students are opening their mind to new cultures, preparing themselves to impact the world of tomorrow. The program also gives them the chance to pursue their studies in French University.