Jason Caruana
Head of School
I was born and raised in Southern Ontario, Canada, and hold Canadian teaching qualifications as a Principal, Guidance Counselor, and teacher along with a Master's degree in Educational Leadership. Prior to joining CIS, I was the Secondary Principal at the Yew Chung International School of Qingdao in China.
My two children are now students at CIS, and our whole family is looking forward to travelling throughout Cambodia and learning more about the local history and food. We are happy to be a part of the CIS international community during such an exciting time of growth and expansion, and look forward to building relationships and connections across our school community.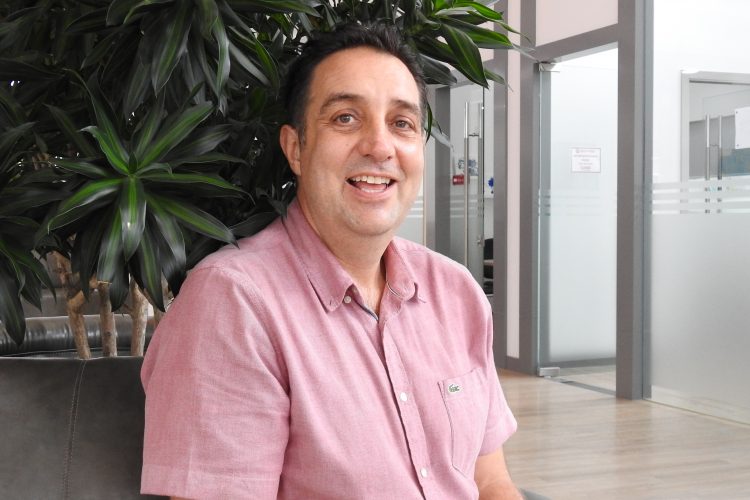 Jon Horsnell
Elementary Principal
I always wanted to be a teacher, 27 years later, I still love working in schools. I grew up in the UK and that is where I started my career, teaching in two different UK state schools. I then joined the Harrow International group of schools in 2002. In their schools, I have assumed many leadership roles, notably Head of Lower School (elementary) and Head of the Prep School (middle years) at Harrow Shanghai and Harrow Bangkok. Throughout my career, leading by example has been the norm.
My philosophy of education places the children's needs first; their wellbeing and learning are at the forefront of all the decisions that I make. My aim is always to help create a happy and inspiring school that ensures an inclusive educational environment, academic excellence and a personalized learning experience. I know that CIS is a school where both children and teachers achieving success on a daily basis.
Barry Squires
Middle & High School Principal
Though I began my career as a Geologist, I quickly moved to education and have been engaged in the profession either as a Mathematics and Science teacher or as an administrator for some 35 years. I have had the pleasure of serving as a Principal at all grade levels from JK to Grade 12. The challenges and joys that come from working with thousands of unique, imaginative and energetic students, and hundreds of amazingly talented and dedicated teachers makes every day special and has provided me with a most amazing career.
My educational philosophy has always been that, with appropriate support, all students can reach their full potential. There is no joy greater than seeing students face high expectations and achieve them in a carefully scaffolded environment. CIS provides such an environment, and it is my professional pleasure to be a part of the dynamic leadership team assembled here.